EXERCISE
not only strengthens your body and adds to your energy level..
It also strengthens your Selfesteem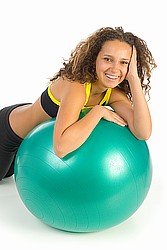 Welcome to getting fit through exercising with the BOSU BALL!
Strengthen your entire Core.. Exercising with Pilate's!
Get the best Butt & Thighs with these Exercises!
Strengthen & Tighten those Abs.. Using a Pillow, A Quarter & the Television!