Baby /Childrens Resources Websites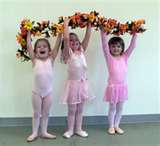 "Women helping women build self-esteem and confidence"
These are some of our Favorite sites
These are babies and Children links and resources for Womens self esteem. These links can vary from baby diapers to children books and anything in between.
We feel that these websites have something of value to offer our guests

(If you would like to have your site listed here, please click the link at the bottom of this page for link exchange information)
4sitters.com Find a Babysitter, Tutor, Nanny or Da
Our family-orientated website offers an advanced online setting for Parents, Nannies, Tutors, Babysitters, and Daycares to locate each other. We invite our visitors to perform a free detailed search.
Developing your Child's Self-Esteem


Healthy self-esteem is like a child's armor against the challenges of the world. Kids who know their strengths and weaknesses and feel good about themselves seem to have an easier time handling conflicts and resisting negative pressures. They tend to smile more readily and enjoy life. These kids are realistic and generally optimistic

HarperCollins Children's Books


HarperCollins Children's Books is one of the leading publishers of children's books. Respected worldwide for its tradition of publishing quality books for children, HarperCollins is home to many of the classics of children's literature, including...Goodnight Moon....Where the Wild Things Are......The Giving Tree....Charlotte's Web... ....Ramona.....Lilly's Purple Plastic Purse..... the I Can Read beginning reader series and countless award-winning titles. HarperCollins Children's Books is a division of HarperCollins Publishers, one of the leading English-language publishers in the world.

KidsHealth
Welcome to KidsHealth! KidsHealth is the largest and most visited site on the Web providing doctor-approved health information about children from before birth through adolescence. Created by The Nemours Foundation's Center for Children's Health Media, KidsHealth provides families with accurate, up-to-date, and jargon-free health information they can use. KidsHealth has been on the Web since 1995 - and has been accessed by about 250,000,000 visitors. On a typical weekday, more than 350,000 people access KidsHealth's reliable information.
How can we strengthen our children's Self-Esteem?


Most parents want their young children to have a healthy sense of self-esteem. That desire can also be seen in education--schools around the country include self-esteem among their goals. Many observers believe that low self-esteem lies at the bottom of many of society's problems.

The American Childhood Cancer Organization


The American Childhood Cancer Organization®is the largest publisher and distributor of free childhood cancer books in the country. Our books and materials are targeted at parents, young patients, siblings, educators, and caregivers. We work constantly to develop new tools and resources for the population we serve.



The Childrens Music Web





The Preferred Baby Bedding Products Superstore
BabyEnvy.com offers the best Baby Bedding prices on the web & always FREE shipping on all of your orders. Baby Crib Bedding, Cribs, Changing Tables, High Chairs, Bassinets, Strollers, Rockers & more.......
The Story on Self-Esteem


ou can't touch it, but it affects how you feel. You can't see it, but it might be there when you look at yourself in the mirror. You can't hear it, but it's there when you talk about yourself or when you think about yourself

Yeah! Yeah! Out Loud!


YEAH YEAH Out Loud (YYOL®) is about empowering children of all ages with a program for discovering and increasing self esteem.
Through the program, children are taught to nurture and develop this "inner" voice into a "cheer" leader. Encouraging children to share the cheer is where the cycle of Hur-Ray© and Kiddazy®'s story comes together. YEAH! YEAH! Learn more about the powerful YEAH YEAH Out Loud Program for children 3-8 years old available for parents, educators, youth leaders, ministers and child care providers.

..Donation`s are appreciated..
Yes.. there is now a donation button in several spots around the selfesteem forum and the website.

This was not my idea...it actually came from a few of the self-esteem members as they understand the amount of time and monies that it takes to bring all of the information and self-esteem support to these pages for all of you.

The donation is set at its minimum of $1.00.
So ...do feel free to support womensselfesteem.com so that we can continue to support you!
Thank you so much in advance!
~D~
$1.00 is all it takes!