A positive smile or gesture is what can easily make someone's day go from a downward spiral to an upward swing in seconds.
There is a saying that goes something like this, " we are what we promote". So lets start promoting a more positive and confident self.
One way to do that is to approach them with a positive and confident attitude, which will also result in leaving them with a positive lasting impression.
Another way is through positive affirmations written on sticky notes, or cards. I have been to several self-esteem conferences throughout my travels that have all used a simple project in which each person in a group pools their positive thoughts together to
make business cards
or blank everyday type cards that could be filled in on different occasions. Keep a handful of these cards in your purse or wallet so that you can hand them out when needed. You will be surprised at the smiles you receive in return for this simple but effective positive gesture~
These are a few simple ways to send a smile using your positive self-esteem. Not only will you feel good about yourself because you have played a role in making someone else feel good, on the flip side, you will without realizing it, have strengthened your own self-confidence and self-esteem~
~There is much to be said about the power of giving~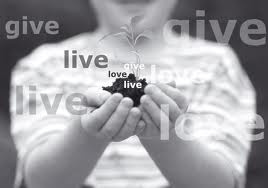 Dorothyl
womensselfesteem.com