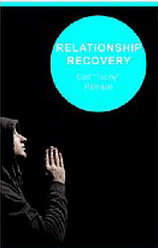 Relationship Recovery
About the Author
Carl "Tuchy" Palmieri was born in 1942 in an old mansion belonging to the former mill owner of the factory where his father worked. His family was one of six related families that occupied the mansion. The second son of Italian immigrants, he grew up in Westport, Connecticut. After receiving a bachelor's degree in business administration
from the University of Bridgeport he began his career marketing and installing accounting computers for the Burroughs Corporation. Twenty-one years later he started his own computer business in 1987. Today Carl lives with his wife Susan in Fairfield, Connecticut. He has three children, two stepchildren, and 12 grandchildren. His nickname, Tuchy, comes from having been one of three Carls in his family.
There was a "Big Carl," a "Carl the Twin," and "Carluch," which meant "Little Carl." "Carluch" evolved into "Carlatuch," "Tuch," and finally, "Tuchy."

About the Book:
Do you truly understand the meaning of Commitment, Relationship, recovery or the importance of self-preservation?
RELATIONSHIP RECOVERY will open your mind and your understanding to these very important questions.
Carol offers very effective information concerning, as he puts it, "defective relationships". He brings a renewed understanding of the importance of one's committed relationship with God first and foremost. His approach is light-hearted, witty and spiritual. The purpose of Carol's efforts are in hope that his stategies and steps can help you heal your-innerself, your spiritual-self and your environmetal-self while you are working on recovering from your downfalls in life.

Womensselfesteem.com highly recommends:
'RELATIONSHIP RECOVERY' as a 12 step guide to healing from Relationship breakdowns.It brings hope and light through inspiring and effective strategies and support. You will learn as you turn the page how to let go of negative thinking and learn to use positive thinking to guide your
thoughts.This book is truly a spirtual road to recovery!
Reviewed by:
DorothyL@womensselfesteem.com (03/09)
Book Purchases: