"THE" Self-esteem Test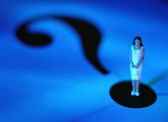 If you click "Next Question" and the test does not advance to the next question....
do not click ..."Next Question" again, simply.....
Click the refresh button on your browser.
71 Self-esteem Questions and Statements!
Yes...I know...71 questions!!!!!...
...Why so many?...
OR
..Can you not get a complete and effective result in 10 or even 20 questions??
NO
..You most certainly cannot...Ladies..this is your SELF- WORTH we are talking about here.
You have already make a very big step in identifying that you may need some strength building in your esteem area just by visiting my site.
Is 15 minutes of your time not worth gaining the much needed information and answers that can give you that inner balance and finally that feeling of self-acceptance that you so desperately seek??
If it is not...then you might as well get comfy in that unhappy. miserable state of mind that you are trying so hard to get out of!
YOU are worth it...
So please just relax and take the test!