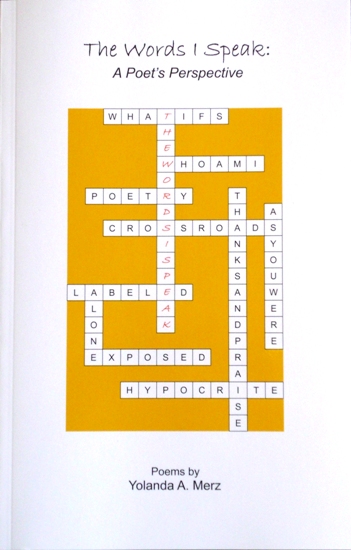 The Words I Speak..A Poets Perspective
About The Author
Belizean born poet, Yolanda Merz, grew up in Southern California with her four siblings. She attributes her unique outlook on life to the juxtaposition of the two very different cultures in which she was raised. The fusion of those identities has heavily influenced her poet's voice and broadened her overall perspective on the world as she interprets it. A single mother of three daughters, she currently resides in Las Vegas, NV.
About The Book:
The Words I Speak (exerpt)
My truth is delineated by the words I dspeak
The verity of which often warrants critque
Resolved to stand firm in the face of opposition
With opinions of me drawn from pure supposition
Appealing to the masses is really not my concern
Nor are my motives for others to discern
I am a fortright poet who dares to express
That which most disinclined to address...
Hypocrite (exerpt)
Hypocrisy is a choice and I choose to live above the pretense and sincerity. It isn't always easy, but I make every effort to live the way I expect to be treated.....
In these words alone...the author manages to share with you her unique style of writing. Her poetry is intellectual, empowering, direct and somewhat relentess at times. As you feel her words and walk with her through her life lines....you too will find a place in your heart for an understanding of her words of rightousness and firm-stand.
Womensselfesteem.com highly recommends, 'The Words I Speak' as an amazingly collections of truth or dare as witnessed and experienced by the author herself, Yolanda A. Mertz. Her words come from within a woman that has seen and learned what is really going on around her. Through her ability to articulate her thoughts, she effectively shares those thoughts with her readers. Her passion shines through the fact that even though she risks reprimand with every misinterpretation, she continues to reach out and connect with her readers. ~Yolanda A. Merz is a true poet in heart and soul~
Dorothyl- 08/10
Book available for purchase: