Frankie Nobert
Reclaiming my innocence~
What if??
We stepped out of the darkness
To stand in front of the mirror, declaring "I love you" body, soul and story
Channeled all that energy hating ourselves instead into loving ourselves ??
What a glorious and delicious feeling that would be??
Our beauty and love and divine feminine are magical, as we heal our wounds, our stories, our soul.
As we do that, our bodies heal and how we look at ourselves??
I was sexually abused as a little girl, by my father for far too long!
I put on my armor, dissociated and shut down in order to protect myself, to not feel.
I put on the weight, was always a heavy teenager.
Later years I continued to battle my weight as I hated my body.
I dieted and exercised obsessively.
Suppressing the pain and anger, I also was not able to experience the pleasure of life and my body.
I was too shut down.
I suffered in silence and shame.
I slowly started work on healing my wounds, and looking after my body.
I quit smoking and drinking in the 70's!
Both were becoming a problem.
I still do not smoke and the last time I had a drink was maybe last summer!
I cleaned up my nutrition and movement is
just who I am.
I honor my vessel and how it has served me.
But the journey to fully love it and me, has been the rest of the journey.
That of healing my wounds, my story, my shame, my soul??
Through connection, belonging, feeling safe and supported, and finding my voice, I have released my story.
Feeling seen and heard, I continue to share my story, my truth,
It no longer has any power over me??
I am at peace and free in spirit.
I am at peace to just Be??
As I have released my armor, my heart has opened in my love for me and others.
I love my magic and sacred power??
My fine lines, scars and wrinkles are only evidence of my sacred treasure map of a life well lived, lessons learned and wisdom gained.
To celebrate my 70 birthday, I embarked on this photoshoot last year.
I saw it as an empowering invitation in reclaiming sovereignty over my body and soul, taking back my magic, my divine??
Reclaiming my stolen innocence
I am alive in my divine feminine and free in my sensuality??
The agony and the ecstasy??
I celebrate and honor and love this vessel, regardless of how it changes with age??
I am fierce, a Lioness at heart and still rising from the darkness???? until the day I die??
I write this not looking for compliments, but rather to celebrate the freedom that is possible??
Though I am proud as hell??
When we do the deep inner dive and heal?? our souls, anything is possible —freedom , peace, joy, ecstasy & health.
As we age, the wrinkles get deeper, the jiggly bits become more and the body becomes weak and our external beauty fades!
Ultimately, our beauty comes from within, regardless of age.
We can still shine our light and exude beauty, love and sensuality regardless of age??
Loving ourselves should be unconditional!
As women we are so hard on ourselves, as we buy into society's norm of beauty!
Be bold, be brave, love yourself regardless.
You are worth it ??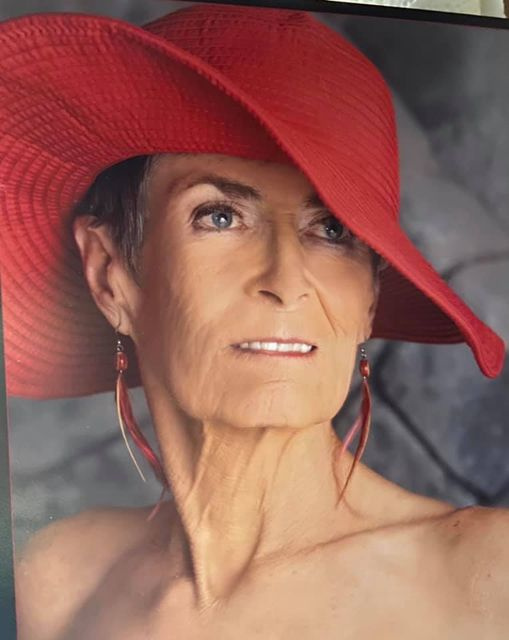 Frankie Nobert

Frankie Nobert