Send in a Healthy Recipe
"Women helping women build self esteem and confidence"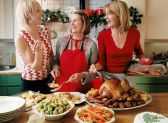 If you would like to send in a Healthy Recipe, we will post it in the recipes section.
When you're done, check out the Healthy Living Forum
Fill in the form below:
..Donation`s are appreciated..
Yes.. there is now a donation button in several spots around the selfesteem forum and the website.

This was not my idea...it actually came from a few of the self-esteem members as they understand the amount of time and monies that it takes to bring all of the information and self-esteem support to these pages for all of you.

The donation is set at its minimum of $1.00.
So ...do feel free to support womensselfesteem.com so that we can continue to support you!
Thank you so much in advance!
~D~
$1.00 is all it takes!